~ Whispers ~
Winds are full of whispers
Quiet special sounds
That give to us a melody
That in our hearts rebound
A rustle in a tree top
A gushing through of leaves
No greater music heard from
  A softly whispered breeze
I hear these sounds of beauty
  They fill my heart with ease
The wind will be my lover
  My soul will be so pleased
Hear a gentle raindrop
Gently falling down
A symphony of music
To which my love is bound.
~ Francine ~


~ Souls In Flight ~
Always search for rainbows
 See them in the sky
Looking to the heavens
 Catching dreams on high
Love forever captured
Held within the heart
Moments of sweet memories
  Never will they part
Once our souls are joined
  In journey of this flight
Our hearts forever captured
In the beauty of the night
Always on these clouds of love
  Travel seems so light
Brought to me with special wish
You're never out of sight.
~ Francine ~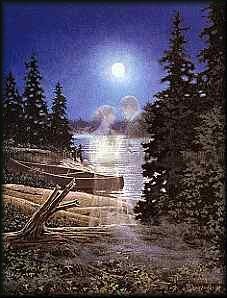 ~ Journey With Me ~
Journey with me through fields of love
Through flowers soft with dew
Touched by all of nature's love
My heart so joined with you
You fill my soul with warmth of sun
You give me gentle breeze
You are the perfect balance of
The sweetest air I breathe
Each step I take belongs to you
Our hearts are so entwined
You always are right next to me
No greater peace I find
So journey with me through this life
That we may always know
Each step we take will lead us to
The place where love will grow.
~ Francine ~


~ Dreams Of You ~
I sleep in peaceful dreams of you
With flowers all around
Such beauty I can feel in dreams
  In quiet gentle sounds
You fill my dreams with ecstasy
  You fill my life with peace
A gentleness pervades me
A love that does increase
I see you walking close to me
I feel your gentle kiss
My eyes awake to find you there
My heart is filled with bliss
My Knight in shining armor
A prince that makes life bright
Has given me his greatest gift
A kiss that captures light.
~ Francine ~