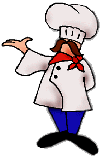 ---
The right culinary herbs can give many foods superb flavor and an enticing bouquet.
Herbs have traditionally been a cook's best friend, providing the balance of subtle and robust flavors that we associate with good food and adding immensely to the pleasure and satisfaction of eating well.
The abundance of fresh and dried varieties, herbal seasoning products and potted herbs available in supermarkets, farmers' markets and garden centers may seem overwhelming if you're relatively new to cooking with herbs. A good place to start is with traditional varieties such as parsley, thyme, bay or sage, used singly or in a simple combination such as bouquet garni (see recipe).
When you cook with herbs, remember: Less is more. Use them sparingly until you are familiar with their qualities. Limit combinations in any one dish to no more than two or three compatible varieties.
Cultivating a comfortable friendship with herbs demands little more than a willingness to experiment. Begin by adding a leaf, a sprig or a dash of a given herb to a dish and allowing your nose and palate to judge the results.
Success tips
* The flavor of foods that have been cooked with herbs generally becomes stronger the longer they stand.
* Long, slow cooking brings out the flavor of subtly flavored herbs such as parsley. For a stronger flavor, use the parsley stems in addition to the leaves.
* Prolonged cooking can turn rosemary bitter and cause dill and basil to lose much of their flavor. Add them late in the cooking process.
* Heat dissipates the flavor and fragrance of chives; they are best when freshly snipped over foods just before serving.
* When substituting dried herbs for fresh, keep in mind that drying herbs concentrates their flavor. Start with no more than 1/2 teaspoon crumbled dried herbs (less if herbs are finely crushed or ground) for each tablespoon of chopped fresh herbs. Adjust the amount, as necessary, after tasting.
Bouquet Garni
Trendy foods come and go, but traditional culinary herbs never fall out of fashion. Bouquet Garni ("garnished bouquet") is a classic herbal combination for flavoring stocks, soups, stews and braising or poaching liquids. The essential components are fresh parsley, thyme and bay leaf, combined in specific proportions. Some cooks add sage, tarragon, chervil or other herbs to the basic trio, depending on what they're cooking.
If only dried herbs are available, put them in a 5-inch square of cheesecloth or small muslin bag. A dozen dried-herb bouquet garnis packed in a decorative jar makes a useful gift for anyone who likes to cook.
4 sprigs parsley
1 bay leaf
4 sprigs thyme
For easy removal, bind ingredients together with kitchen string or, if substituting dried herbs, wrap in cheesecloth and secure with string.
Add to cooking liquid at beginning of cooking process and remove before serving the finished dish.
From Cole's "Cooking A To Z"
---
---
DIRECTORY OF HERBS
---
HERBS AND COOKING
---
COOKING WITH HERBS AND SPICES
---
THE HERB PEDDLER RECIPES
---
DRYING AND STORING HERBS
---
SPICE GUIDE
---
HERBAL AND FLAVORED VINEGARS
---
OLIVE OIL
---
VINEGAR VARIETIES
---
---
---
RETURN TO HAUTE CUISINE
---
---